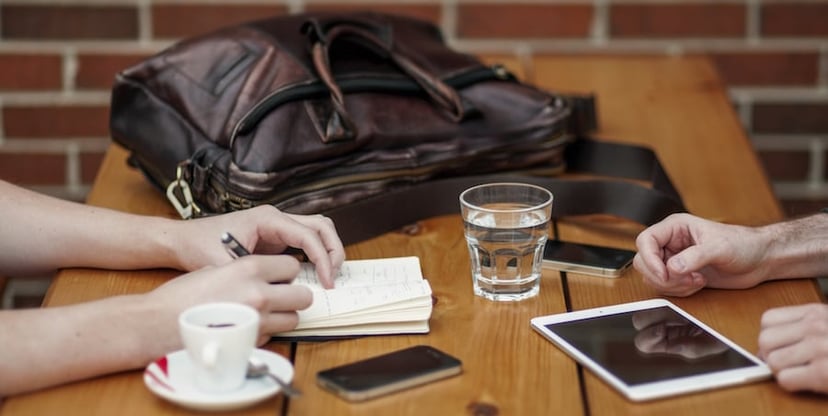 With more and more businesses establishing and building their presence online, the internet is getting flooded with content. Websites that used to dominate the SERPs now have some healthy competition, and brands are being forced to think of ways to differentiate their content from everyone else's – especially as Google changes the game on SEO.
That being said, in order to hook your audience's attention in the growing sea of content marketing, you have to create content that truly impresses and stands out from the crowd. How? By writing blog posts that actually mean something to your target customers. And just how do you accomplish that? Let me explain…
Digging Deeper Into Your Persona's Pain Points
As a content marketer, the #1 priority is to write for your target "personas" (essentially your best stereotype for an ideal customer). Whether that means answering one of their most frequently asked questions in a blog post, or simply using the language they're familiar with in your copy; the more you can resonate with your persona, the more successful your business will be.
With more and more brands entering the online space, your personas' most obvious problems have already been solved a thousand times over. In order to help set yourself apart from the marketing monotony, industry marketers need to focus on providing solutions to the specific problems that directly fit your persona. Rather than taking a basic problem and providing a basic solution, don't be afraid to peel back the layers until you discover the root of what actually irks your prospective clients.
For example, suppose you're the content manager at a supply chain management company. After a recent industry publication states that 59% of Purchasing Managers list shipping delays as their #1 complaint with distribution, your company decides to blog about its record of efficiency – a very wise call. But don't think you're alone.
Before you know it, 3 competitors are talking about the report, and all of them are offering similar time-saving tips for logistics. Rather than showing up late to the party wearing the same dress, you have to take your marketing strategy a different direction.
Knowing that purchasing managers obviously want shipments to be on time, you make the smart marketing decision to, again, dig a little deeper into those purchasing pain points.
"What's causing delays in the shipments?"
"Is it only the logistics fault?"
"What do OUR clients complain about the most?"
"How can we solve these other problems?"

After peeling back the layers and drawing on previous conversations with prospective customers and clients, the obvious solution to alleviate prospects' worries is to explain exactly what causes so many supply-chain headaches: transportation.
Your next blog published is titled "How To Save 2 Hours on Your Delivery Times (Without Driving Faster!)." This is the kind content that gets social media conversations going. With just one share out on LinkedIn, it's easy to imagine how many worried manufacturers are interested in real solutions like this.
Now, rather than seeing the same boring piece of content repeated yet again, your target prospects are greeted with a fresh new outlook on the subject, stirring a sense of intrigue, and hopefully compelling them to share.
In Conclusion
As more and more businesses adopt content marketing strategies, what are you doing to make sure you're standing out from the rest? With incredible amounts of information available to anyone online at just the push of a button, no industry's audience is looking for repetitive, subpar content.
By catering to your personas' specific needs, not only will your targeted post grab prospects' attention, it could also drive them to become leads that you can nurture with other marketing strategies. Will following these tips make your post go viral and get thousands of shares? Eh, probably not. But, supply-chainers aren't trying to be Pepsi. Go for "quality over quantity," and you can bet quantity will eventually catch up.
Topics: Content Marketing

Written by
Alex Sobal
Alex has exceptional writing skills and the ability to learn new industries and their complex processes. He's also an avid social media marketer and writes frequently on online community engagement and content creation strategies for our blog. Alex is also one of Weidert Group's most knowledgeable HubSpot users.