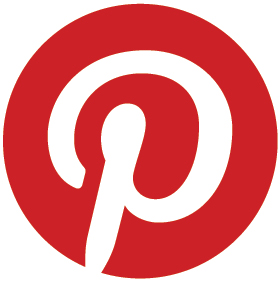 With the expansion of social media, it seems like every week there is a new "it" platform for marketers. One of the recent newcomers, Pinterest, is rapidly gaining popularity and a strong user base. The site, which allows users to "pin" cool things that they find anywhere on the web to their virtual pin boards, is a well of untapped potential for small businesses, retailers, restaurants and anyone who produces a visually-appealing product.
What makes Pinterest even more appealing to marketers is the fact that it is social. Users can share their pins with their friends and followers on Facebook and Twitter, where they can be repined and shared with a larger audience. Users can also make new pins out of anything that they come across on the Internet or social media sites.
Marketers are just beginning to realize the potential of this site. Below are some of the top reasons to be one of the trend setting companies using Pinterest:
Drive traffic to your website. Whenever you import a pin (image) to Pinterest, the site automatically generates a link back to the original source. So, a local restaurant, for example, can post a pin of their signature dish and when users click on the image, they are taken to the site where the image was originally posted. This simple inbound marketing concept has the potential to increase hits to your homepage, and thus, increase your company's SEO (See photo).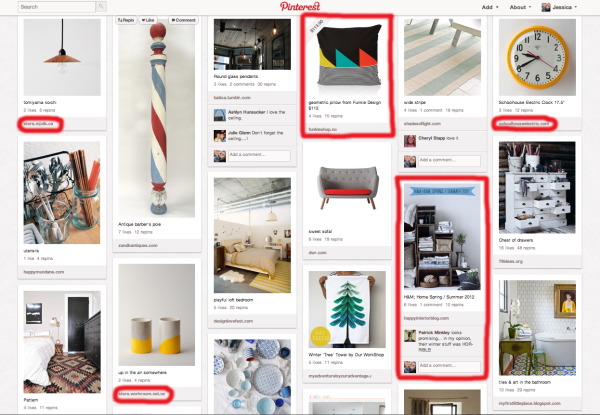 Improve market research. Since anyone has the ability to create pin boards on Pinterest, companies are creating them as an innovative way to connect with consumers. Imagine a small local clothing retailer. The retailer could use Pinterest to search for trends and see what users are sharing with others. They could then adopt these styles and post similar clothing to their own pin boards. They could also create their own board, titled "Things you'd like to see" and ask their followers to pin designs that they would like to see in their shop (idea via The Mogul Mom). Instantly, the business would have valuable (and free) input from their followers.
Form strong relationships. If you are a new company, use Pinterest to get your name out there and form strong, personal relationships with community members. Since pin boards are public, anyone can see your pins and share their pins with you. Nothing helps a business grow like having a strong brand community, so share your product images and generate excitement around what your company has to offer.
As with all social media marketing, it is important to build connections and engage in conversation instead of just pushing out promotions. Users will quickly unfollow a business that they feel is not providing valuable content or connecting with them on a personal level. Once a strong base of followers is formed, it is more appropriate to engage in self-promotion. A good place to start is by visiting Pinterest and connecting with people. Start repining things that you find interesting and create your own pin board.
Click here to get started: http://pinterest.com/ Happy pinning!
Topics: Search Engine Optimization, Inbound Marketing, Social Engagement, Writing & Content Publication

Written by
Jessica Bedore
Public Relations & Social Media Assistant