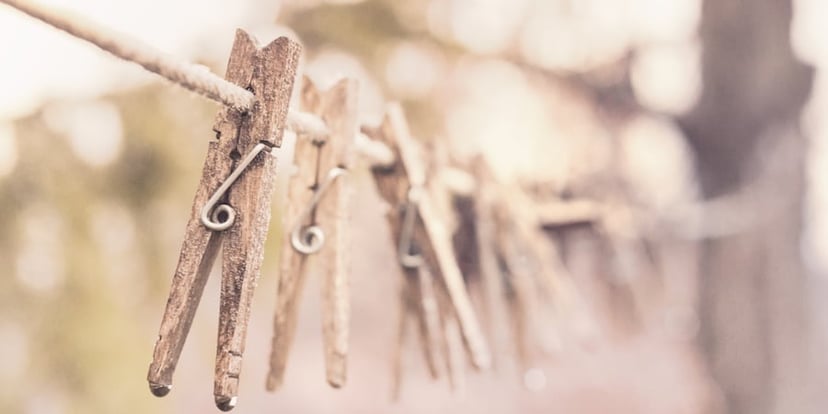 When you boil it all down, achieving success in Inbound Marketing is a matter of getting the right people on the bus, whether you're a large enterprise looking to integrate Inbound princples into your overall marketing strategies, or you're a fledgling Inbound agency going from 2 people to 3. Since we became a HubSpot partner several years ago we've needed to think about the kind of people and skills we want to attract, and we've also been asked by clients what they should be looking for as they embrace inbound. Along the way we've benefited by reading some great advisories, including HubSpot's How To Find And Hire The Perfect Inbound Marketer, and Paul Roetzer's great book on the emerging hybrid marketing 2.0 firm, The Marketing Agency Blueprint.
So these are our top 10 attributes and skill areas that we feel are critical for the companies and people charging ahead in an Inbound Marketing world, and what we hope to hire when we're evaluating talent:
Good writers who like writing. I don't know how anyone can expect to thrive in a content-driven world if they aren't comfortable with the most basic ingredient of content, the well-crafted blog. While blogs don't have to take the form of traditional articles, they should start with written structure, outlines, direction, etc. Trying to succeed as an Inbound Marketing professional without having good writing skills is like being a lawyer who doesn't like to argue.
Marketing Mindset. Inbound is so focused on business development, practitioners must be able to visualize and execute based on connecting attractive prospects to compelling promises. Understanding how Inbound works as part of an integrated approach is valuable as well.
Critical thinkers who can solve problems. Effective Inbound Marketing plans require intelligent assessments of current situations, challenges and goals. And the ability to observe changing conditions or results and make smart adjustments mid-stream, often with less-than-complete information. So strong problem-solving skills are critical.
Analytic. Inbound Marketing is highly quantitative, and developing confidence in knowing what the numbers are saying is important. One of the foundational planks of Inbound is the promise of delivering attractive ROI, so practitioners need to be able to understand quantitatively and qualitatively what drives ROI and how.
Embrace change. There are 2 broad categories of change surrounding Inbound. The first is the change when an organization initially commits to implementing. The second type of change is the ongoing adjustments that are inherent in Inbound, because learning is happening constantly, and making changes based on learning is a basic requirement.
Inquisitive to a fault. Because Inbound is a pioneering area of marketing, the ability to learn fast and without a clear road-map is valuable. We confront unknowns regularly, and people who relish those encounters because it stimulates their gray matter will have lots more fun and accomplish more.
Flexible. See #5. With fast and sometimes unpredictable change comes the requirement to be flexible, both in the capabilities employed and the attitude toward what comes at someone on a given day.
Good 'splainer. We often find ourselves in the roles of teacher and coach, the best of which are people who are good at and enjoy explaining things to people who don't understand. A lot of that could be considered persuasive communication, because in the end we want people to not just understand a concept or approach, but also to believe in it.
Enjoys technology. It's not critical that everyone knows how all the technology we use actually works, but it is important that they appreciate what technology can do, and that they can feel genuine excitement about improvements and new capabilities. Because technology is helping us deliver value that might not have been even an idea a few years ago. Who knows what we'll be considering a few years from now?
Know how to get stuff done. In the end, getting stuff done (creating content, improving a website, building lead nurturing campaigns) is what drives results. So rolling up sleeves and getting hands dirty counts, as does having the confidence to put it all together and press "Go." That's why Inbound is attracting a fair number of former entrepreneurs.
Can you get all these skills in every person you hire? Maybe not. But that doesn't mean you shouldn't want to, because in a world where marketing success will be less about bludgeoning with massive media spending and more about authentically attracting and connecting with the best prospects, these are the skills that will win.

Topics: Inbound Marketing

Written by
Greg Linnemanstons
With 18+ years in senior management roles at Fortune 500® and medium-sized companies, Greg has deep marketing and sales experience with CPGs and manufacturing. He leads strategic initiatives with clients and is involved in developing client inbound marketing plans. Greg holds an M.B.A. from Northwestern's Kellogg School of Management and a B.A. in Economics from Lawrence University.