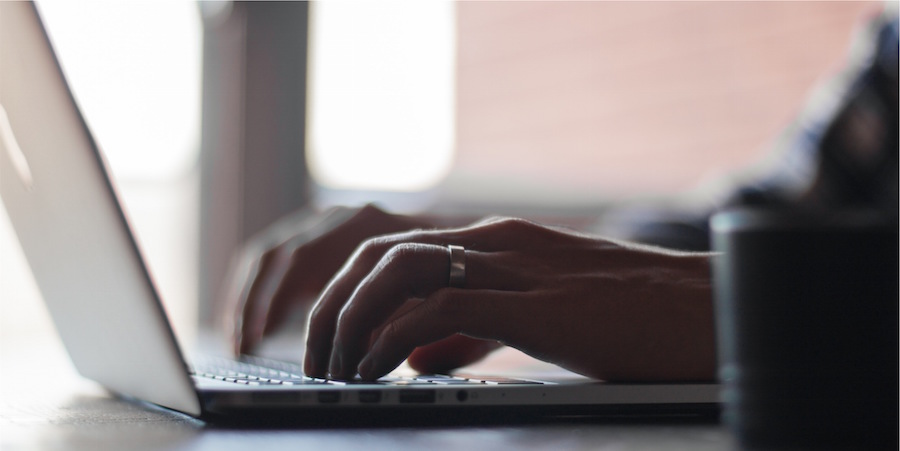 How much of your day do you spend online? If you're like the 2.4 billion Internet users worldwide, you're probably spending at least 3 hours each day consuming information on your computer and/or mobile device.
Sometimes all its bits and bytes can be messy, confusing or downright harmful. Fortunately, there are some cool tools to make those 3 hours more enjoyable and productive. Whether they're plug-ins, extensions or separate sites, each of these are likely to make you say "I need that!"
There are a ton of these tools introduced everyday; these are just a few of our favorites:
1. AdBlock Plus
AdBlock Plus strips Flash ads, pop-ups and embedded animations on any site you're viewing, including Facebook and YouTube. It also blocks malware to protect your computer. Available for IE, Firefox, Safari, Chrome and Android OS.
2. Nimbus
Nimbus offers note, screen capture and a picture clipping tool to help you remember important information or inspiration found on the web. Their suite of tools allows you to capture and share content from sites through an extension on various web browsers. Their clipping tools offer lots of versatility to capture various parts or even entire web page scrolls.
3. Blog Social Analyzer
Blog Social Analyzer lets you check your own blog or another company's RSS feed to find some key facts such as Alexa, MozRank and Domain Authority, and to see how much social media sharing is going on. Use it to evaluate yourself or to see if shares are common on a blog you're thinking of guest posting for. This one is a basic online tool and does not require a plugin or extension.
4. Disconnect
Disconnect stops sites from tracking your movements on the web. It blocks third party cookies, gives you control over site scripts and protects your privacy from prying "eyes." The free version runs on Chrome, Firefox and Opera. The premium version is available for Mac, PC, iOS and Android.
5. dotEPUB
dotEPUb saves online articles and turns them into epub files you can open later on a variety of eReaders or almost any mobile device. Available for Chrome and Firefox, also as a bookmark on other browsers.
6. Evernote WebClipper
Evernote WebClipper lets you grab nearly anything online and put it back into an Evernote notebook. It syncs across all devices with your account to recall important web snippets. What is especially great about this tool is its ability to highlight key info and add notes when adding in the entry. Available for IE, Firefox, Safari, Chrome and Opera.
7. Ghostery
Ghostery is similar to Disconnect, showing you tags, web bugs, pixels and beacons that are included on web pages for the purpose of tracking your online behavior. Ghostery has access to a library of 4,500 scripts, and monitors over 2,200 trackers giving you a roll-call of the ad networks, behavioral data providers, web publishers and other companies interested in your activity, letting you prohibit them from collecting your information. Available for IE, Safari and Opera.
8. Hootlet
Hootlet lets you watch a hashtag (HootFeed in HootSuite) with live updates right from your browser while surfing other pages. You can also schedule posts to various social platforms including Twitter, LinkedIn, Pinterest, Instagram, YouTube, Google maps and more. Available for Firefox and Chrome.
9. HoverZoom
HoverZoom enlarges thumbnails on mouse-overs to full size images. HoverZoom works on sites like Facebook, Tumblr and Amazon for easy magnification and a faster browsing experience. Available for Google Chrome only.
10. GIPHY
GIPHY helps illustrate your content, email message or blog post with the perfect animated GIF with ease. It is a search extension that allows you to type in keywords to search, select, then drag and drop into Gmail, Facebook, Twitter, Sack, Hipchat and more.
11. TooManyTabs
TooManyTabs cleans up your desktop by organizing the tabs you have open. You can organize tabs by creation time, domain or title, preview each tab's content and restore recently closed tabs. Available for Chrome only.
12. Grammarly
Grammarly is an extension that helps improve and triple check your online writing. It reviews spelling, grammar and even plagarism. It underlines and suggests corrections nearly wherever you write on the web including Gmail, Facebook, Twitter, Tumblr and LinkedIn. Available for Chrome, Safari and Firefox.
13. Canva
Canva is a graphic design software where you have the ability to easily whip up graphics for social media, presentations and more using their pre-loaded layouts or by creating your own. There are free images, vectors and fonts to easily and quickly create professional-looking graphics. Works on Chrome, Firefox, Safari, Internet Explorer and Microsoft Edge.
14. PlaceIt
PlaceIt is a mockup generator that allows you to place designs or images on a mockup without having to mess around in Photoshop. It has a large variety of images and videos to choose from including apparel and various device screens. New images are added frequently by their own staff photographers.
15. Found's SEO Audit Tool
Found's SEO Audit Tool allows you to assess SEO errors on your webpage in seconds. All you have to do is copy and paste your domain and click a button. A report will load that provides errors, warnings and successes in regards to your SEO tactics. You can export the data into a PDF so you are able to address the findings.
16. MeisterTask
MeisterTask is a project management tool that allows you to mind map tasks and see your whole day at a glance. You can prioritize tasks based on which to focus on for the day, instantly message team members, and even mark task relationships in categories: related to, duplicated, or blocked. This tool integrates with Google Drive, Dropbox, Slack and more.
How many of these did you already know about? Do you use any of them? Are you planning to? Tell us what you think or if you have other favorites you'd like to share.